The sixth annual Cape Bordeaux Red Blend Report convened by Winemag.co.za and sponsored by multinational financial services company Prescient is now out. There were 61 entries from 51 producers and 33 rated 90-plus on the 100-point quality scale.
The 10 best wines overall are as follows:
De Grendel Rubaiyat 2016
Dornier Donatus 2017
Ernie Els Signature 2015
Kaapzicht Steytler Pentagon 2017
MR de Compostella 2017
Org De Rac Cabernet Sauvignon Merlot Reserve 2017
Quest Bordeaux Style 2017 (Du Toitskloof)
Tokara Director's Reserve Red 2017
Warwick Trilogy 2017
Zorgvliet Richelle 2017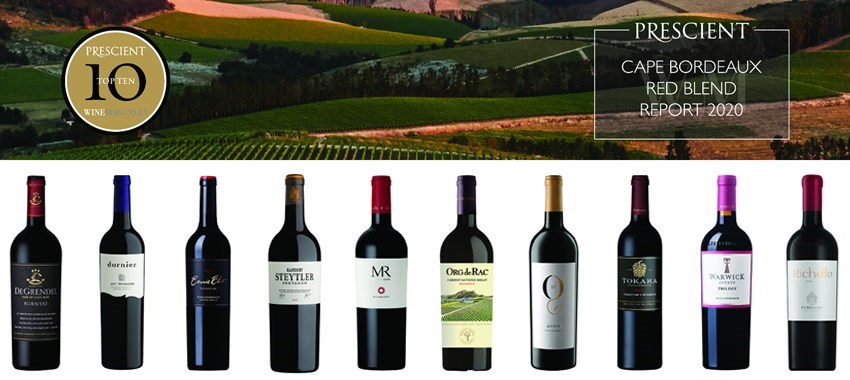 "The panel was impressed by the fruit power on display", says Christian Eedes, chairman of the tasting panel and Winemag.co.za editor. "Gone are the days of under-ripe wines with aggressive tannins. We're seeing a better understanding of when to pick and there also seems to be greater precision in the cellar."
To read more, go to Winemag.co.za
To download the full report with insights, tatsing notes and ratings.
The producer of the wine judged best overall wins a new 225-litre Biodynamie barrel worth €908 (the equivalent of R17 375 at the time of writing) from Tonnellerie Sylvain. This will be announced towards the end of the year.
Join the conversation and follow the action on twitter @Winemag #CapeBdxRed Report